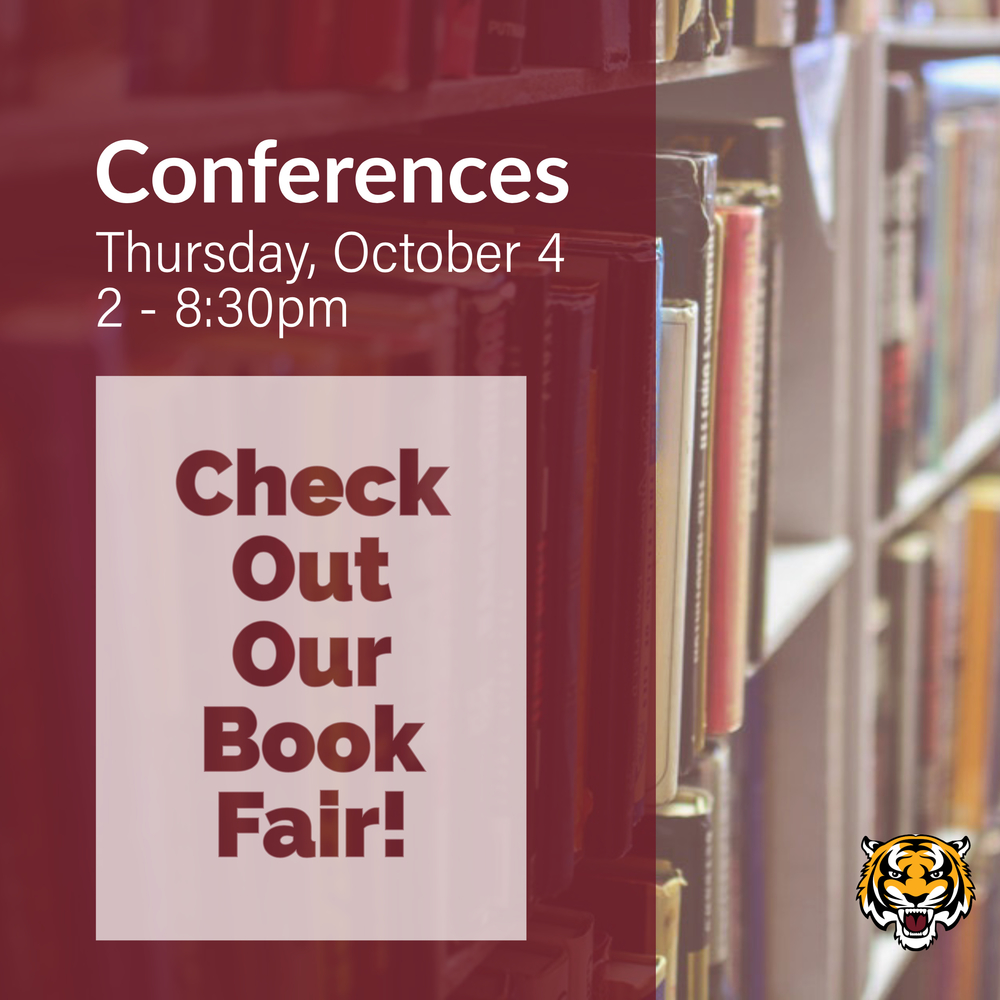 Conference Time is almost here!
Liberty - Joyce Hurley
Monday, September 24, 2018
September is almost over, and our Fall Parent-Teacher Conferences will be happening next week!
Conferences are on Thursday, October 4, from 2:00 to 8:30p.
No School October 4-8
Make sure to check out the Scholastic Book Fair in the commons.