Liberty Learns About the Value of Generosity & Friendship
JULIE SANDINE & JOANNE VERMULM
Wednesday, December 26, 2018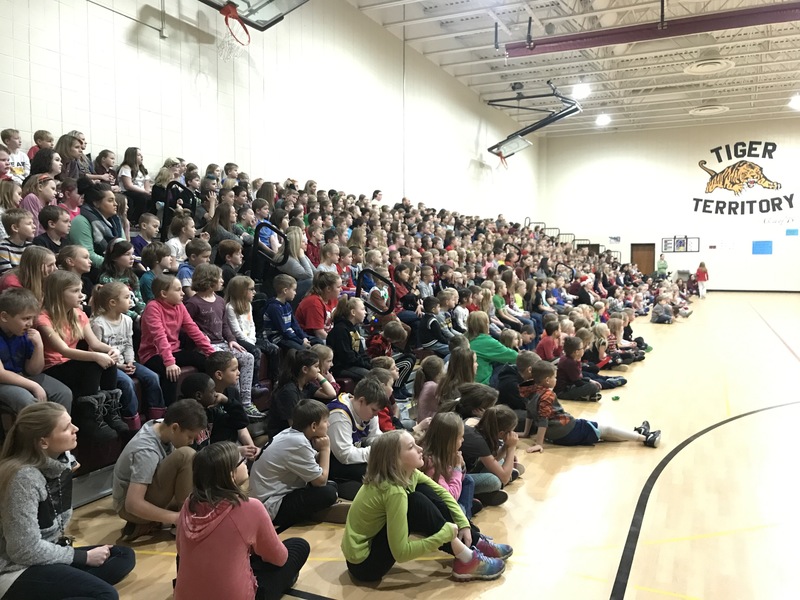 Liberty learners gathered on December 21st for a special presentation by the father and sister of fellow Tiger, Brayden Mager, who passed away earlier this year. The students were shown the buddy bench which will be installed on the playground. The purpose of the bench is to be a place students can go to when they are looking for someone to play with or talk to. Everyone will always have a friend on Liberty's playground, just as they did in Brayden.

The month of December has been a busy but an AMAZING month for our Liberty 5th grade learners to show their generosity to others and to think flexibly with their learning.
For the past 5 weeks, 5th grade Science learners have been learning and researching about the ecosystems around the world.
Each learner was able to pick an ecosystem of their choice and to create a Biorama demonstrating their knowledge. This week, 5th grade held their 3rd annual Ecosystem Model Museum. During this time, each 5th grade class took turns showing off their creations and knowledgeover their specific ecosystembiomes. Parents and other grade level learners attended the model museum to observe and learn themselves about the ecosystems around the world.

Also this month, our 5th grade learners showed their generosity for others in need by collecting nonperishable food items for the local Harrisburg Food Pantry. As a 5th grade team, we collected and donated almost 400 goods. Our learners felt the power of giving to those in need and experienced the good that comes out of giving rather than receiving this holiday month.