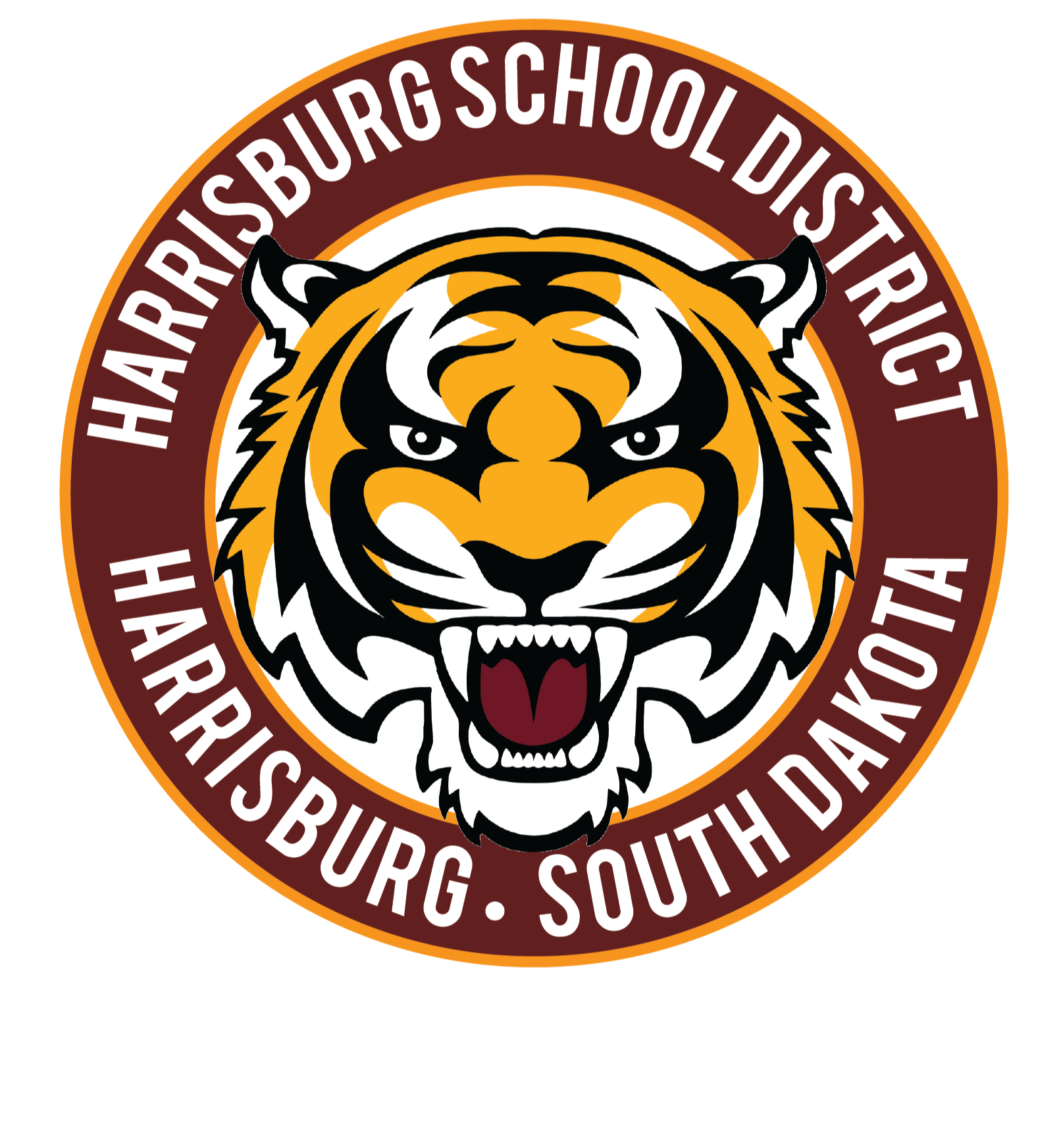 If you have any questions please click on the associated administrative assistant's name below.
District Office
200 East Willow Street
Harrisburg

Adventure Elementary
27220 472nd Avenue
Sioux Falls

Endeavor Elementary
2401 W. 95th Street
Sioux Falls

Explorer Elementary
4010 West 82nd Street
Sioux Falls

Freedom Elementary
1101 Tom Sawyer Trail
Harrisburg

Horizon Elementary
5800 S. Bahnson Avenue
Sioux Falls

Journey Elementary
6801 S Grange Ave
Sioux Falls

Liberty Elementary
200 E Willow Street
Harrisburg
Annual Information Update
Parents and guardians of students currently enrolled in the Harrisburg School District MUST complete the "Annual Information Update" for each of their children through the Infinite Campus Parent Portal. After logging into the Parent Portal, click MORE > Annual Information Update.
Reviewing your contact information is an easy process that takes just a few minutes to complete! We rely on accurate numbers to create teacher and student schedules. We appreciate your prompt attention to completing your Annual Information Update.
⚠️ The registration works best on a tablet or on a computer. If you do not have access to one, you can complete the registration at your child's school.

Begin the process by logging into your Parent Portal account.

If you do not have a parent portal account, contact Jean Hudson by phone 743-2567, extension 3010, or email.

The updates must be done through parent/guardian portal accounts.

⚠️ Make sure you have disabled all pop-up blockers.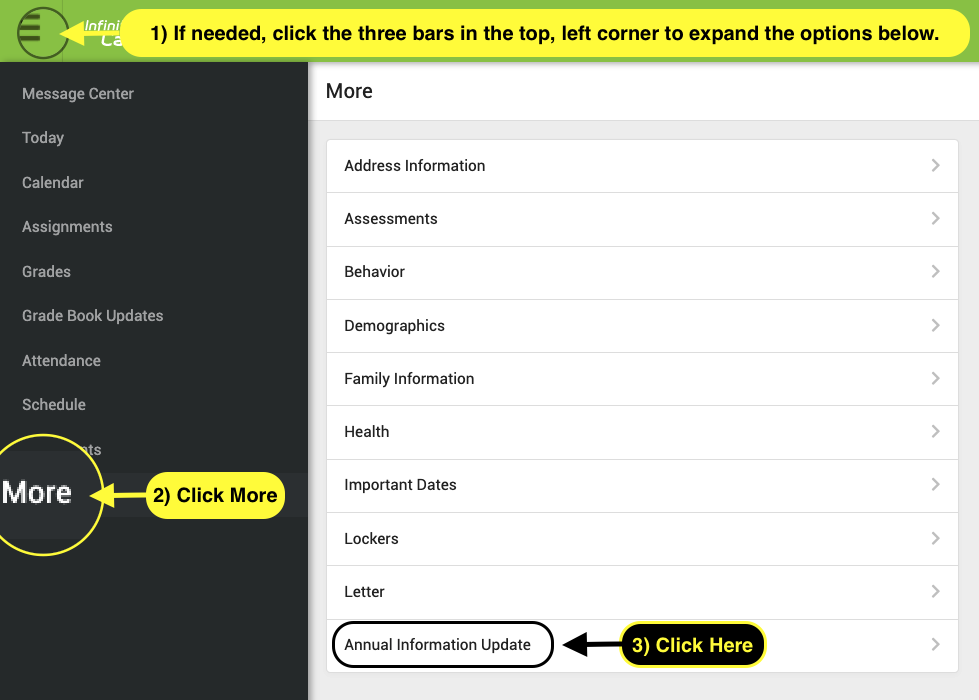 Parent Portal Screen
Choose the correct option:

Verify the correct registration year is selected (21-22) and click Begin Registration:

Type your first and last name in the box.
⚠️ PLEASE NOTE: By typing your name into the box and completing the enrollment application, you are attesting that you are the person authenticated into the application or an authorized user of the account, and the data you are entering/verifying is accurate and true to the best of your knowledge.
⚠️ PLEASE NOTE: If a red text box impedes your view of any questions or answers, simply click on the red box and it should go away.

Fill in all the information for each tab as indicated below.

Click Next or Save/Continue at the bottom of each section and click submit when complete.