The Teacher of The Year and the Classified Staff Member of The Year Awards are tremendous honors to the staff of the Harrisburg District; these awards are given to decidedly respected staff members that provide high standards for their students and don't let them give up even when they are overcoming challenges. The recipients include staff members with distinguished amounts of integrity, who share real-life skills with the students with whom they surround themselves. This year, the two staff members that won these awards include Heather Link, a secretary at the North Middle School, and Amanda Harris, a fourth-grade teacher at Endeavor Elementary School.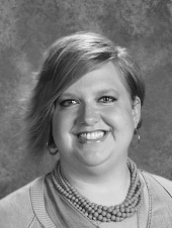 Mrs. Heather Link has been working in the Harrisburg School District for seven years, specifically the North Middle School for six years as the secretary. She is a fun, carefree, and overall caring staff member, making sure to help any student, colleague, or parent that comes through the office saying, "My favorite part of my day is when students pop in to chat. Mostly because they say the most random things!" She appreciates the small gestures from everyone throughout the day. Some of her favorite memories of working in the Harrisburg District include the following: "When members of the Tiger Family come in and share their lives and experiences with me as well as providing me with sweet treats that never allow me to go on diets." Mrs. Link consistently puts an abundance of energy into her job, and for that, the Harrisburg School District has awarded her for all the hard work and dedication that she continues to put into her position.
Mrs. Amanda Harris has been working as a fourth-grade teacher for the Harrisburg School District for six years now. Amanda is involved in more than just teaching, making sure that she can help out in her building as much as she can. She has a true passion for assisting all of her students, while also making goals for herself: "I will continue to push my comfort zone and make sure that each one of my students will leave my classroom feeling heard, cared for, and more successful than when they entered." Supporting each and every one of her students as well as helping them to better their education are only two of the many reasons that Amanda Harris was awarded with this prestigious honor.
Both of these staff members have helped and encouraged learning for the young minds of the district's Tiger Family, and we thank them for everything that they have done for this district.