Active COVID Cases: HHS : 13, North Middle School : 1-3, South Middle School : 10, Adventure Elementary : 1-3, Endeavor Elementary : 0, Explorer Elementary : 4, Freedom Elementary : 5, Horizon Elementary : 1-3, Journey Elementary : 0, Liberty Elementary : 5

A reminder we will have an Early Release on Wednesday, October 27th. 🐾

Bᴇ ᴀ ᴘᴀʀᴛ ᴏғ ᴛʜᴇ Tɪɢᴇʀ Tᴇᴀᴍ! 🐾 The fastest-growing District in South Dakota is currently accepting applications for the following positions: Substitutes for: 🚌 Bus Drivers 🧹 Custodians 👩‍🍳 Kitchen Assistants Join the best staff in the State! ✏️Apply at
http://bit.ly/HSDJOBS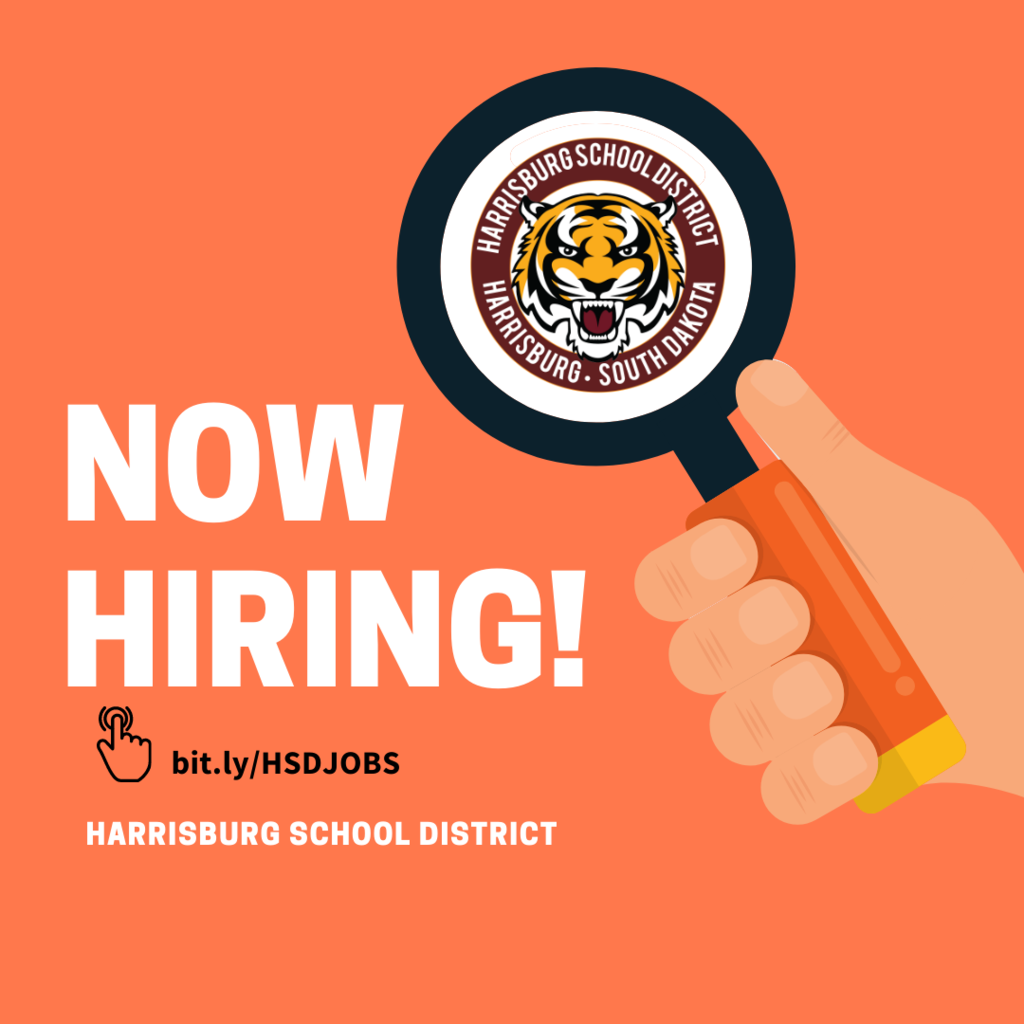 We're already 25% through the year! The End of Quarter 1 is Wednesday. 🐾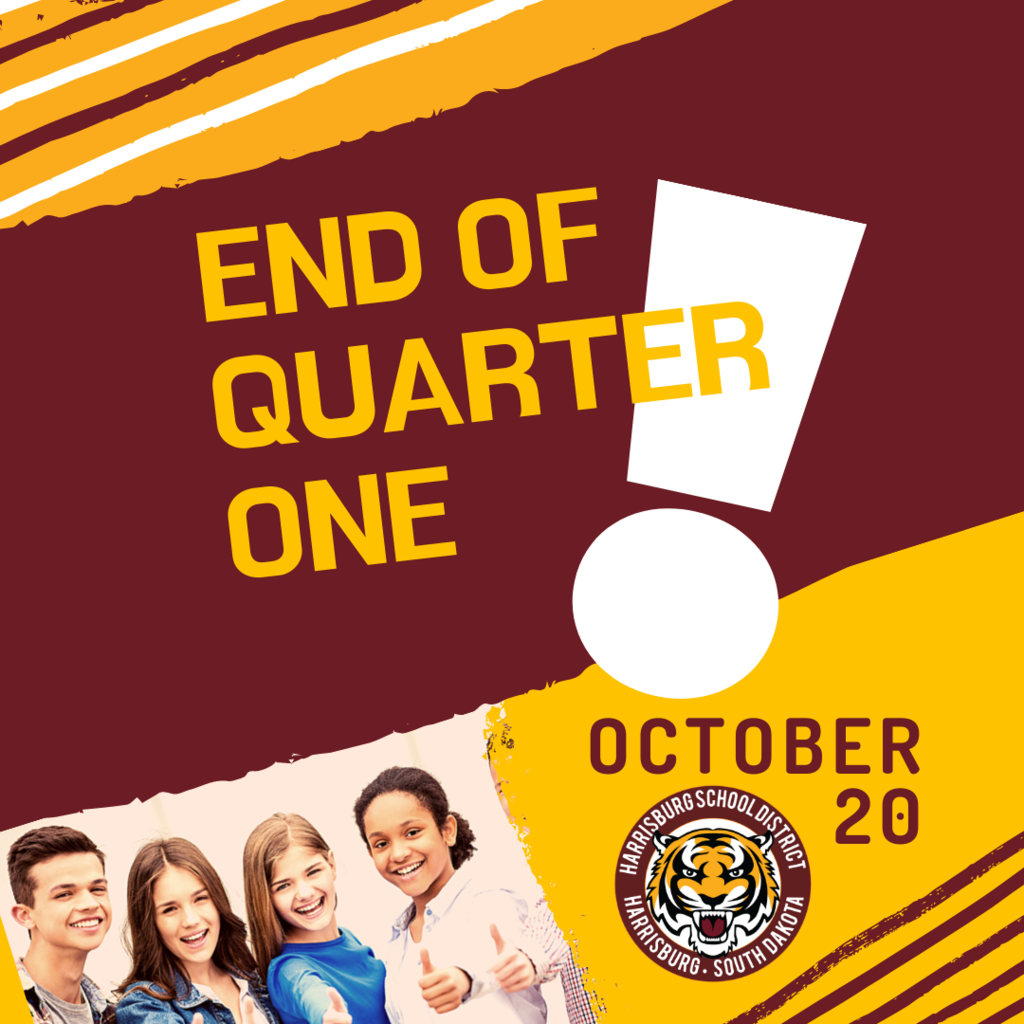 We're already 25% through the year! The End of Quarter 1 is Wednesday. 🐾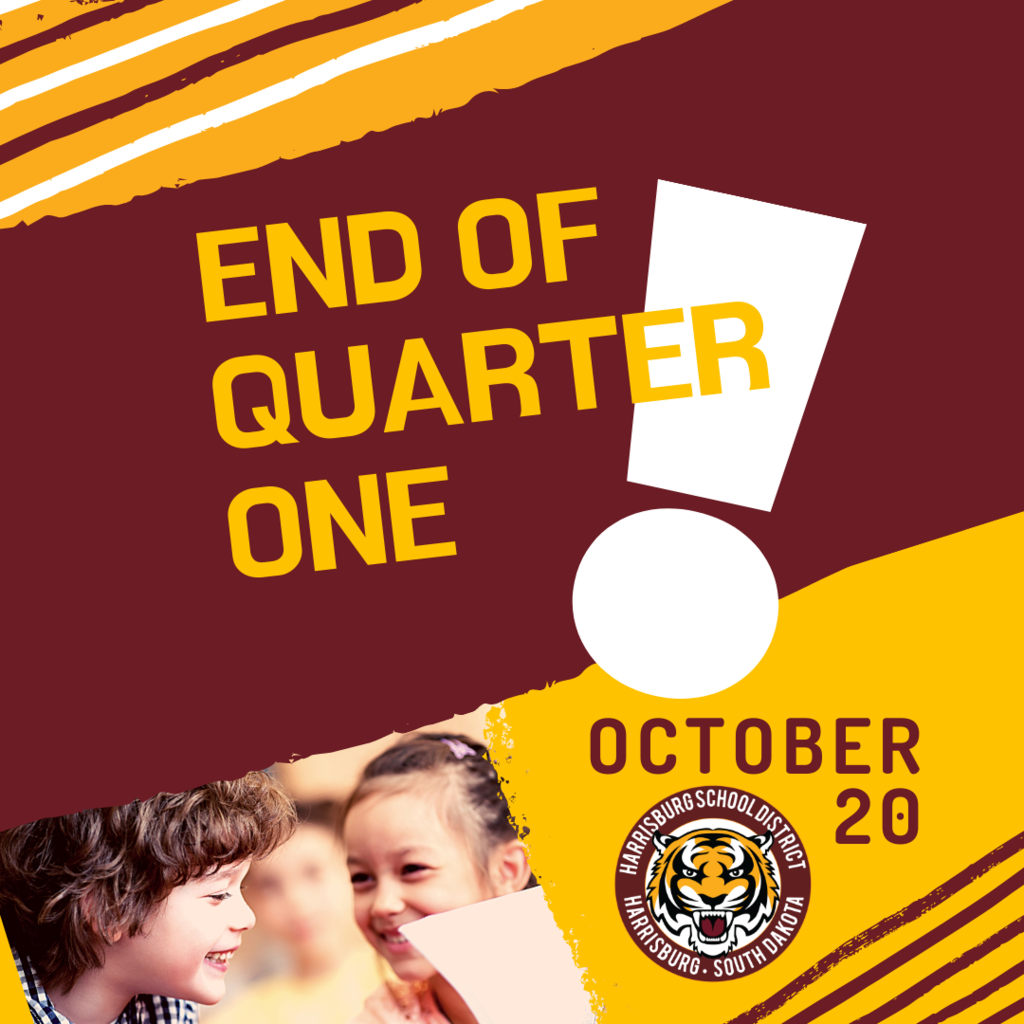 We're Hiring! The Harrisburg School District is currently accepting applications for the following positions: ⚫️ Substitutes for: - Bus Drivers - Custodians - Kitchen Assistants ✏️Apply at
http://bit.ly/HSDJOBS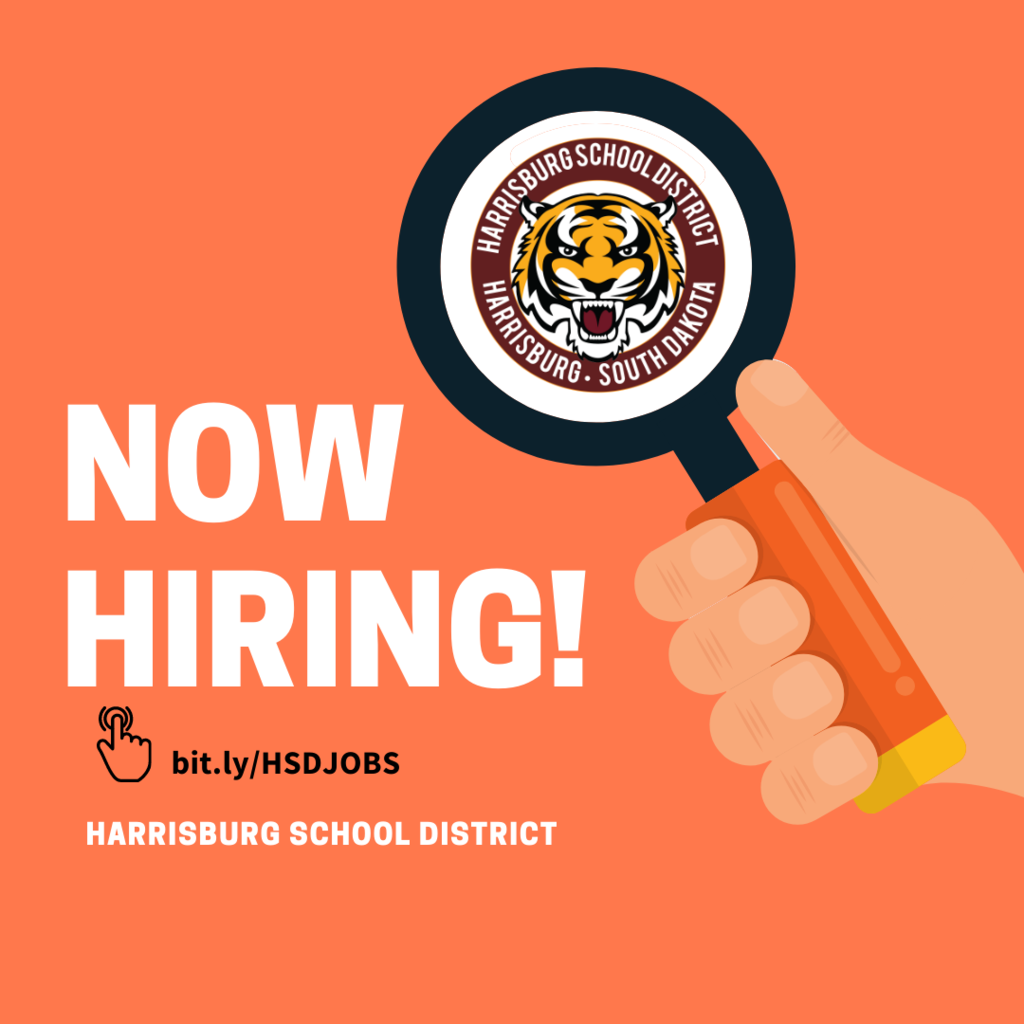 HHS National Honor Society members would like to make personal connections to those who have served by sending letters of gratitude. We are asking for names and addresses of Veterans both near and far. 🔗 Please take a moment and register a Veteran you know using the link. 🗓 Please submit by October 29th.
https://forms.gle/JrKMHuRsTLMzsNZP8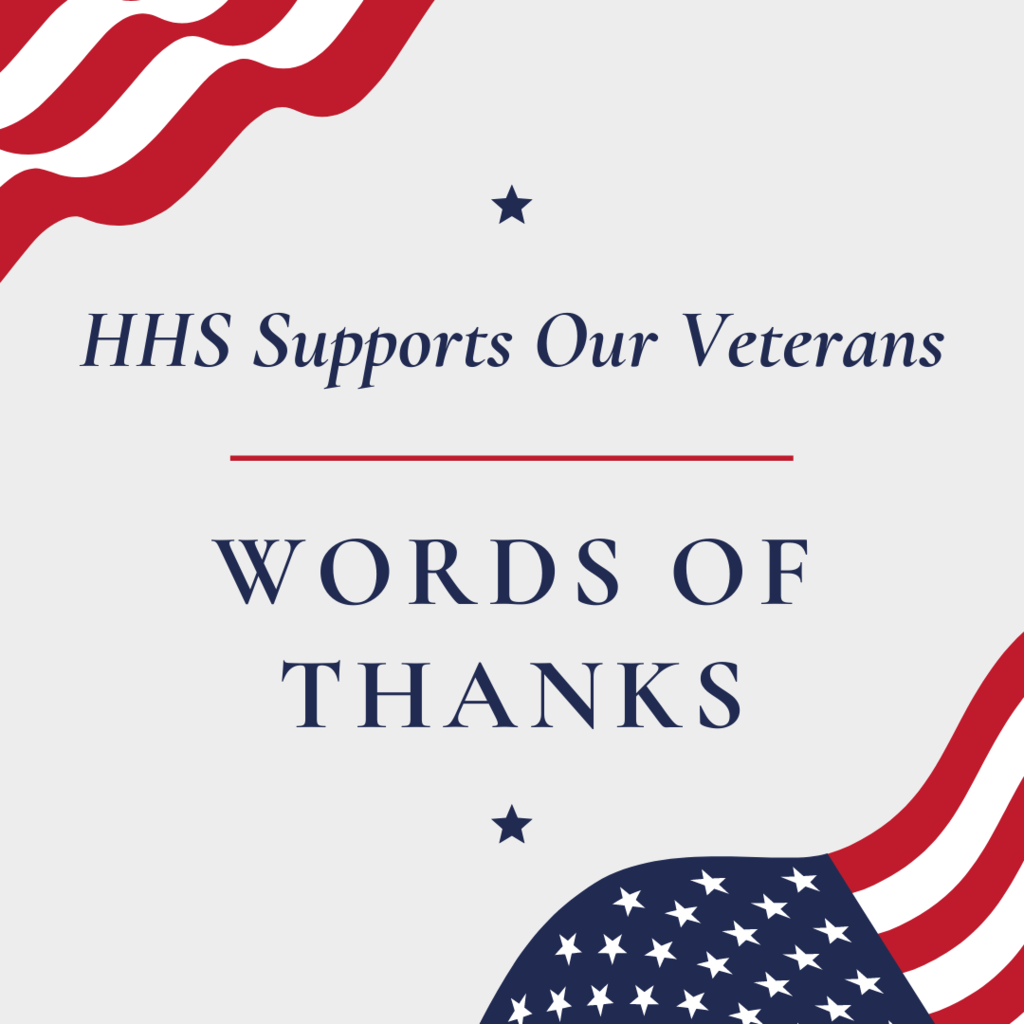 A reminder there will be an Early Release on Wednesday, September 29th.

💡Power appears to have been restored to District buildings.

HHS, Leap High, Freedom, and Horizon are currently without power. Phones are currently working but may become unavailable if the power outage continues. We will update you as soon as more information becomes available.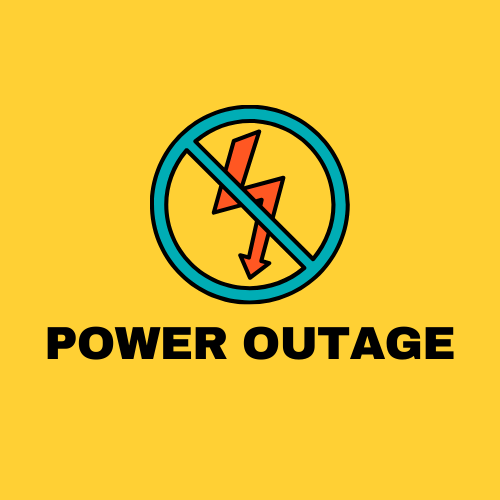 Each fall, the Harrisburg School District has an Early Childhood Screening event for families of children ages 3 - 5 years old who live within the District boundaries. If you are concerned about your 3 - 5 year olds development, consider attending one of our screening events. More Information: 🔗
http://bit.ly/HSDECS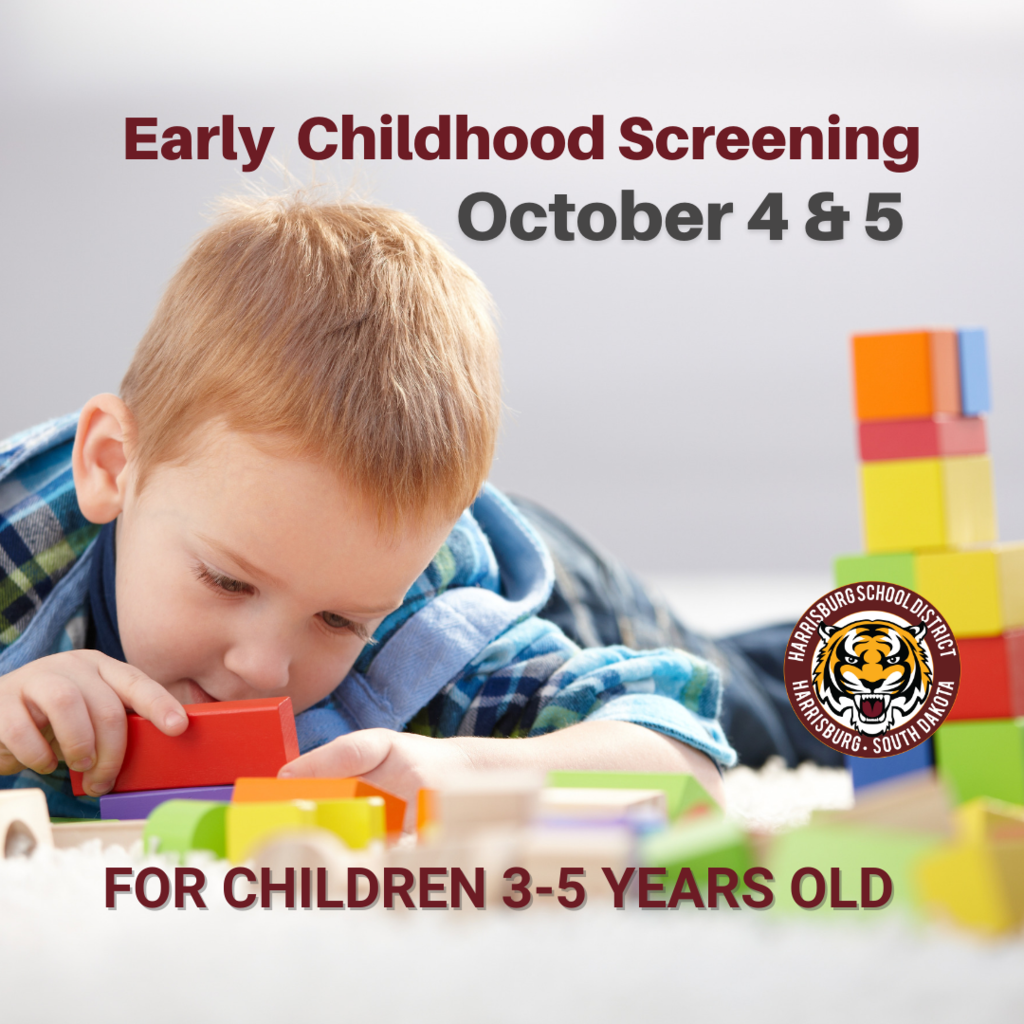 Are you in need of childcare on our Early Release days for your elementary student? EMBE and Boys & Girls Club both provide after school care.
https://5il.co/yp9p

It's Homecoming Week! Please note the important information below regarding this week's festivities: 🗓 Early Release We will have an Early Release on Friday prior to the Parade. HHS – 11:35 AM, Middle School – 11:45 AM, Elementary School – 12:00 PM 🎉 Parade: The parade leaves HHS at 1:30 PM and will end between approximately 2:30 – 2:45 PM. 👩‍👧‍👦 Parade Participants: ⭐️ Are you or your child RIDING on A FLOAT in the parade? Float RIDERS are encouraged to gather at an alternate location and CARPOOL to HHS. ➡️ Float Riders should ENTER VIA TIGER WAY. 🗺 View the map for full details and entrance locations and parking. (
https://bit.ly/392GEEn
) ⭐️ ⭐️ Are you driving a float in the parade? ➡️ Parade FLOATS should ENTER the HHS parking lot through VIA WILLOW STREET. 🗺 View the map for full details and entrance locations. (
https://bit.ly/392GEEn
) 🎈 Parade Spectators For the safety of children, please monitor children and keep them away from approaching floats. ⚠️ Road Closures - Plan Ahead Some roads and intersections will be closed just prior to and during the parade (approximately 1:15 PM). 🗺 View the map for full details and alternate routes (
https://bit.ly/392GEEn
) Roads will be reopened as the end of the parade passes

Where do you find creativity and joy in your life? How do the arts bring you energy? #ArtsEdWeek #TigerBest


We're Hiring! The Harrisburg School District is currently accepting applications for the following positions: ⚫️ Custodial Supervisor (12 Month position) ⚫️ MS Tutors ⚫️ Substitutes for: - Bus Drivers - Custodians - Kitchen Assistants - Teachers ✏️ If interested, please apply at
http://bit.ly/HSDJOBS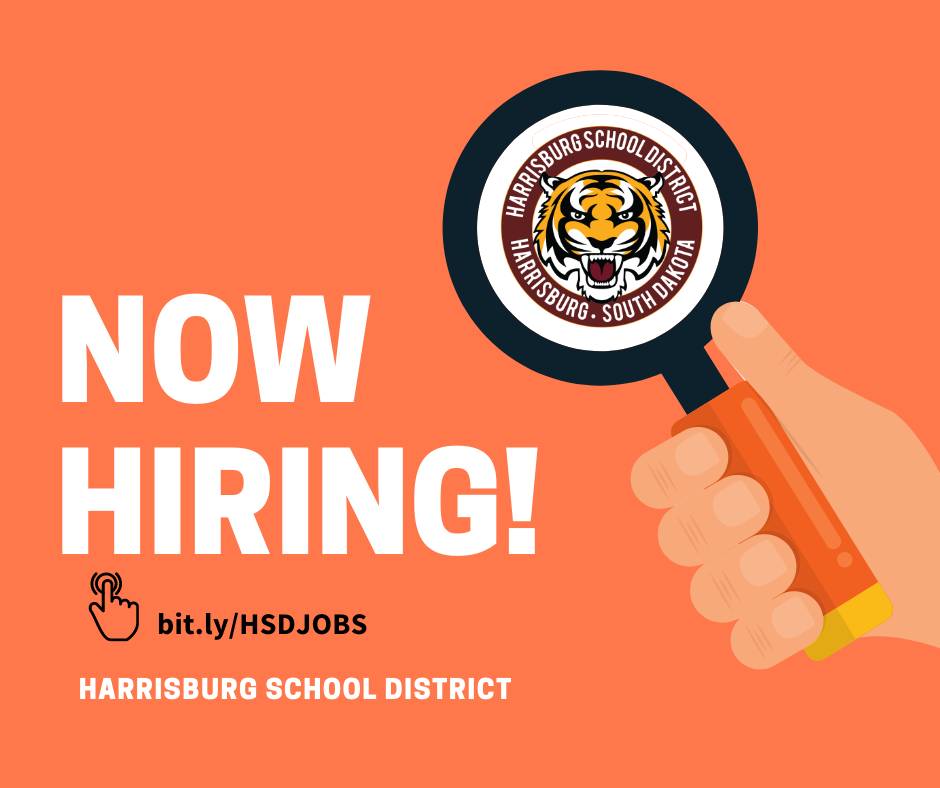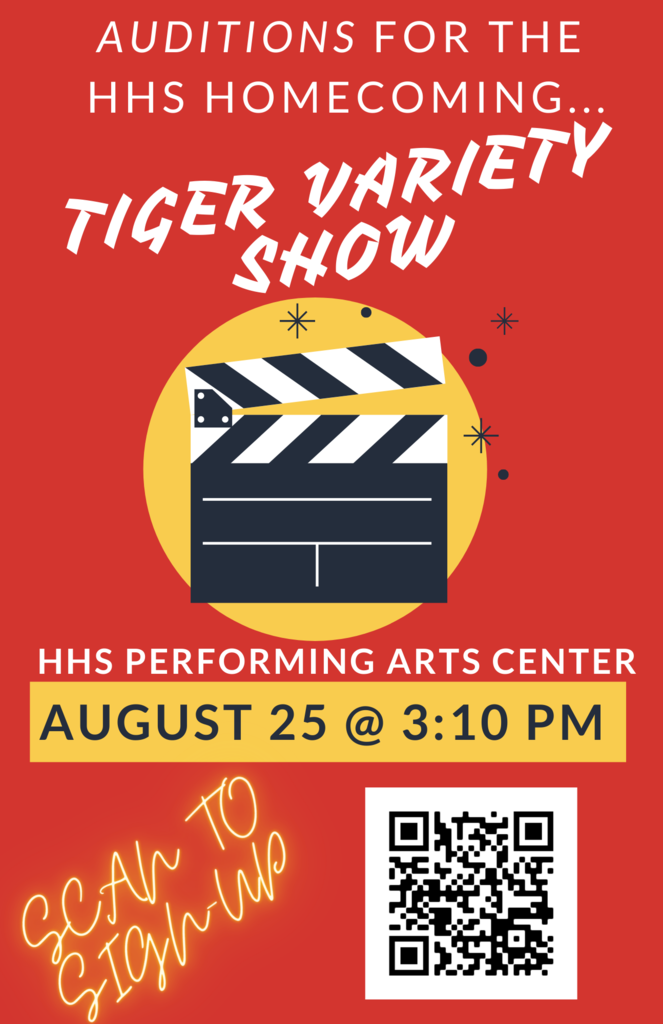 The ARP/ESSER 3 Plan was approved by the Harrisburg School Board. Find it here:
https://5il.co/wx1i
.

HSD is the proud recipient of the Community Helping Hands Award presented by the School Administrators of South Dakota for the development of the Home Builders Academy through partnership with the Home Builders Care Foundation. The award recognizes a school district and their non-school community partner for their outstanding collaboration in implementing a successful program, project or activity that has generated significant local community involvement and positively impacted the education of children. In collaboration with the Home Builders Care Foundation the Harrisburg School District secured a gift of $250,000 to help build the Home Builders Academy. Learners will gain a sense of pride and community service as they construct affordable housing. The home constructed by the learners will then be relocated and finished within the community. Members of the Home Builders Care Foundation along with Affordable Housing Solutions, have committed to donating building materials to be used for framing and roofing houses on site, and have committed to free transportation/moving of completed homes to building sites in the community. The Home Builders Academy will provide instruction, equipment and tools; with a multi-phase program that begins with the construction and ends with on and off site training experiences in plumbing, electrical, HVAC and drywalling. We are #TigerProud! 🐾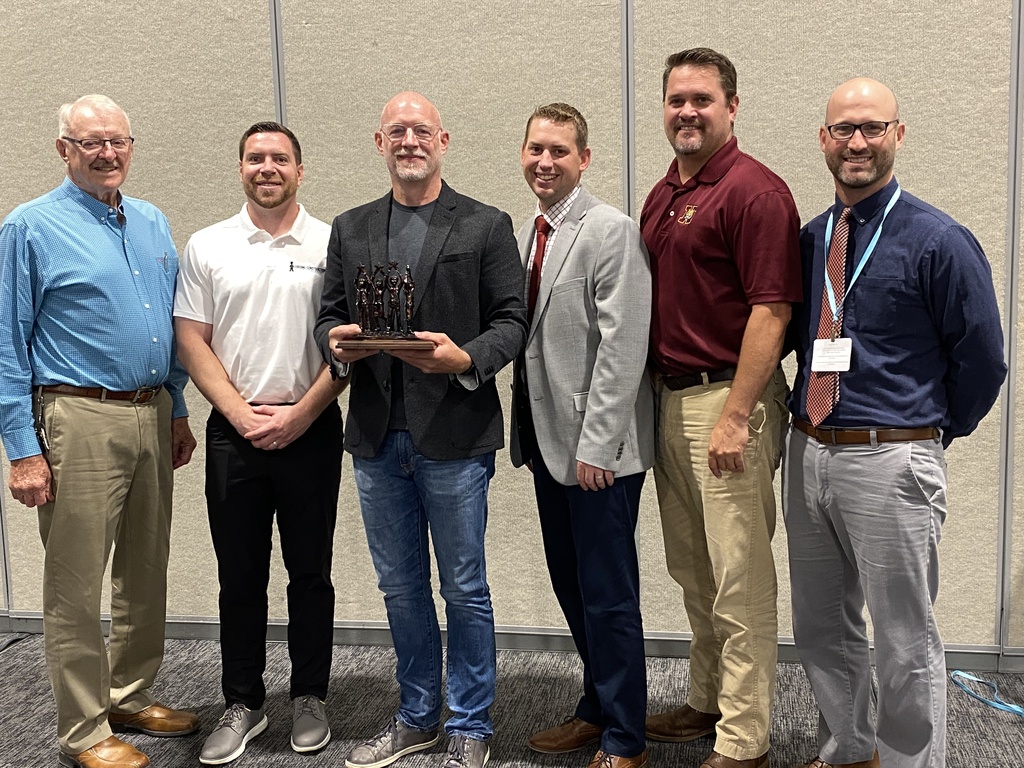 Looking for a fun, family-friendly activity to do this weekend? Then come to the HHS Performing Arts Center to watch a live production of the musical, MATILDA! Shows are July 9 (Friday) and July 10 (Saturday) @ 7PM. Tickets can be purchased at the door. See you at the show!