HHS HOURS
8am - 2:58pm
ABOUT US
Welcome to Harrisburg High, a kaleidoscope of light, and life and laughter and leadership, and listening…but most of all…. learning, the luminescence a loci of colliding thoughts and ideas and actions and personality and daily growth. Each turn of the 'scope, a welcome new perspective, a question that leads to many more, a look of wonder on what is and can be created. The infinite patterns of the kaleidoscope match the unlimited possibilities realized and yet to be filled at Harrisburg High. Come take a look….
"I'm impressed with the facilities, but I'm even more impressed with the students who take care of them."
-Roxie Bicknase, Administrative Assistant
ONE MISSION
The academic mission of the Harrisburg High School is to afford students the opportunity to become independent decision makers. To reach this expectation, students will become creative problem solvers, informed and responsible citizens, quality communicators, curious observers, 21st century prepared consumers, and appreciative participants of fine arts and wellness. This mission directs pedagogical direction by identifying the unifying ideas as the culmination of every lesson and learning moment..
Graduates will prove they have become informed and independent decision-makers with a capstone experience that supports their development as creative problem-solvers (Mathematics), growth as informed and responsible citizens (Social Science), skill as quality communicators (Communication Arts), progress as a curious observer (Science), 21st century prepared consumers, (CTE) and appreciate participants (Fine arts and Wellness)
FINE ARTS

DRAMA
The HHS Drama Department offers students the opportunity to participate in the communal art of theatre. HHS Drama produces a full length Spring Show and a One-Act Play for Regional and State Competition. HHS Drama also works in conjunction with the Harrisburg Arts Council (HAC) to produce a children's show in the Fall.
Drama I, Drama II and Stagecraft classes are offered for academic credit. Students in Drama classes delve into acting, playwriting, criticism, history and improv. Stagecraft students study various aspects of technical theatre such as set, lighting, costume, and make-up design. They also build and paint the sets for HHS productions.
Students can audition for acting roles as well as sign up for technical positions. All students interested in being a part of our productions are encouraged to join the Drama Club. The HHS Drama club is a student led organization with elected positions of President, Vice-President, and Historian that organizes group activities and supports the Drama Department.
IMPROV
The Harrisburg Improv Troupe consists of 10-12 members in grades 9th through 12th. Through training, members develop the theatre skills required to perform improvised scenes in their local and surrounding communities that address issues facing youth today.
Improvisational theater is a form of psychosocial drama. This psychosocial model views substance abuse and other destructive behaviors as symptoms of deeper problems – people problems. This particular model operates on the assumption that information may not, in fact, influence behavior unless it is actively processed and related to attitudes, values, self-esteem, and peer and family influences.
Through improvisation of personal, family, and social issues, individuals are offered an opportunity to become aware of and discuss the implications of various situations. Emotional impact, coping, decision-making, understanding, helping, referrals and community resources are referenced in follow-up discussions. The audience has an opportunity to interact with information presented in a very personal manner – learning from one another.
BAND
The High School Band program offers many different ensembles and performing opportunities.
Band members are required to participate in the marching band, pep band, concert band, and small ensembles. Students also have the opportunity to participate in jazz band, rock ensemble, several area honor bands, and other small ensembles.
Band students are encouraged to audition for the SD All-State ensembles and participate in the Region II solo/small ensemble contest. Individual instruction is available to all band members and is strongly encouraged, although not required.
CHOIR
All-State Chorus

Festival of Trees at the State Capitol

Winter Concert

Variety Show(s)

Junior Honor Choir

Senior Honor Choir

Solo/Small Ensemble Contest

Festival Choirs at SDSU State

Music Convention

Large Group Contest

Choir/Band Trip (every 2 years)

Baccalaureate/Graduation Performances

Music Booster Supper/Performances

Homecoming Coronation Choir
ATHLETICS
High School Gym
3 Full size Basketball Courts

3 Electronic Scoreboards

Instant Replay

4 Custom Mascot Logos

Seats nearly 2,000
Football/Soccer Field
Artificial Turf

Custom Tiger Logo

Instant Replay

Daktronics Scoreboard
Track
All Purpose

8 Lanes

Quarter Mile Track
Weight Room
3 Treadmills

1 Stationary Bike

4 Weight Racks

4 Leg Machines

Complete Dumbbell Set

Aerobics Balls

2 Pull-up Bars

6 Upper Body Machines

Much More………
"It's great to know that you'll never have to question equipment and space when it comes to your program. It goes out to the school for providing us with these amazing facilities and it really shows the commitment of the community and administration."
– Scott Langerock, Physical Education & Boy's Basketball Coach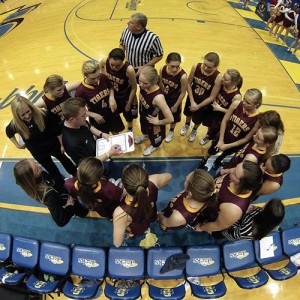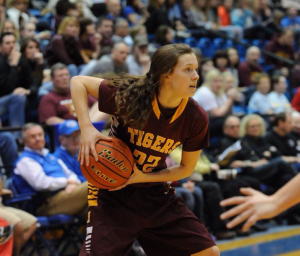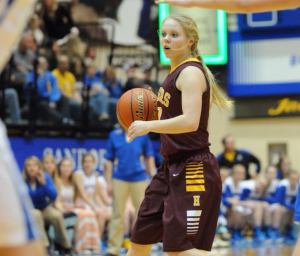 CLUBS AND ORGANIZATIONS:
FCCLA
FCCLA is a nonprofit national career and technical student organization for young men and women in family and consumer sciences education. Family, Career and Community Leaders of America is a dynamic and effective national student organization that helps young men and women become leaders and address important personal, family, work and societal issues through family and consumer sciences education.
TIGER VISION
The Harrisburg High School Tiger Vision crew is a dedicated group of students who add extra pizazz to most every after school event at the high school. They start out their evening before the athletes take the field, the court or the stage – running cables and setting up equipment. During the game, students run cameras and computer equipment to catch the Tigers sweetest athletic moves and play the music that rocks the house. During football, they are on the field with their cameras rain, snow or stars. After the game, they tear it all back down again.
Back in the classroom, these students are editing the recorded footage to put all the best plays of the night together, they are creating the starting-line up intros you see before the game, and they are creating the scripts that the announcer speaks during the game.
FFA
We are an active group not only in our school but also in our community. We host The Old McDonald's Farm at the Sioux Empire Fair in Sioux Falls, South Dakota every year and have a blast working with the animals and people. The FFA will not only get you active in you community and school but you will learn life skills that you will need and use.
HOSA
The mission of HOSA is to enhance the delivery of compassionate, quality health care by providing opportunities for knowledge, skill and leadership development of all health science technology education students, therefore, helping students to meet the needs of the health care community.